Have you heard about
Bears On Patrol
yet? If not, then what are you waiting for?
Bears On Patrol
provides police officers with teddy bears to give to children in times of crisis. They have been approached by the Philadelphia Police Department to provide them with 1,000 teddy bears. But to do that, they need to raise the money to purchase the bears and dress them in shirts with the police department logo. Visit the
Bears On Patrol
website for more information, including ways to help out and donate.
One way Bears On Patrol is trying to raise money is with a special shop on Zazzle. The proceeds from all sales at the
Bears On Patrol Zazzle Shop
will go toward their goal for the Philly PD, along with other departments that request help. They have asked fellow Zazzle designers to help create teddy bear designs to place on the great products Zazzle has to offer. I'm very proud to say that my 5 year old son wanted to help our friends at Bears On Patrol and did his very own drawing of a teddy bear that is now available as a card. He has a favorite teddy bear that he got when he was born that he named Bear Bear (or Beary for short). His drawing is based on Bear Bear.
Here is his contribution, along with a few other products available: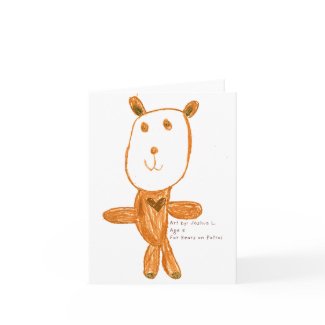 Bear of Encouragement
by
BearsOnPatrol
Browse more
Bears Cards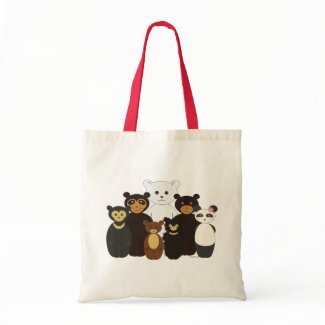 Bears for BOPS
by
BearsOnPatrol
Design a
make a tote bag
from Zazzle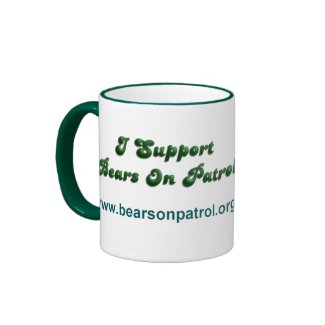 Just A Bear
by
BearsOnPatrol
Make
personalized coffee mugs
on zazzle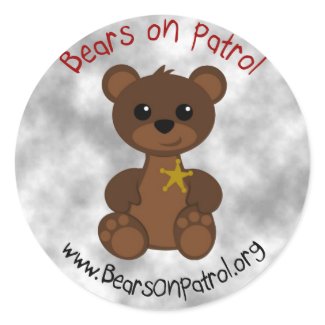 Chip the Bear
by
BearsOnPatrol
View other
stickers
available on zazzle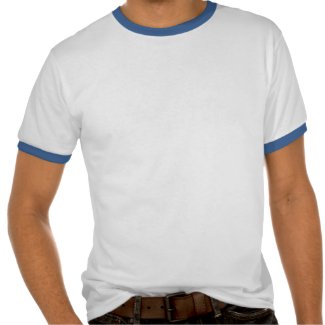 Basic Bear Hug
by
BearsOnPatrol
View other
Bears T-Shirts
Ricaso Fuzzy Friends
by
BearsOnPatrol
View more
bumper sticker
designs on zazzle.com
I also want to remind everyone about another great shop on Zazzle that is raising money to help Hope for Haiti.
Hearts 4 Haiti
is selling stickers, buttons, and magnets with all proceeds going to Hope For Haiti. All of the beautiful designs were created by a number of talented Zazzle artists and brought together by
JamieCreates
. She has worked tirelessly to set up the shop, upload all of the images onto the products, and promote this great cause. I encourage you to check out this shop.
Thank you for reading and helping support some great causes from
Rdwnggrl's World
!