And what is a rdwnggrl?
I try to do a blog report every day (at least every week day) and most of them are promotional blogs for products that I sell, or that friends sell, on
Zazzle
. But I realized after talking to some people that not everyone knows what Zazzle is or what they do, so they have no idea what it is I'm even promoting.
I also know not many people know what "rdwnggrl" is or means. The answer to that is quick and easy. Rdwnggrl = Red Wing Girl. It comes from my love of the Detroit Red Wings hockey team.
So back to Zazzle.
Zazzle
is a POD, or Print on Demand, site where designers can open up a shop and place their designs/photography on different products and put them up for sale. If someone comes along and sees the item, likes the items, and decides to buy the item, they purchase it and then Zazzle prints and ships it. To find out more about Zazzle click
HERE
. There you can learn about the company, buying, selling, creating, and becoming a Zazzle associate. If you love to take photographs, draw, design, do digital art, then consider opening a Zazzle shop. If not, then consider shopping at Zazzle. It's the place for unique, fun, beautiful, creative, and different designs.
Zazzle is a great place to make a little extra money. Some designers make a living off of Zazzle. I'm not one of them, but I do make a little here and there to help out. You don't even have to be a shopkeeper at Zazzle to make money. Sign up, become an associate, and promote other peoples products. If it sells, you get a referral fee from it! Find out more about the Zazzle Associate Referral Program
HERE
!
The product quality is great and the selection of design and designers can't be beat! The Zazzle family is second to none, seriously. I've been with Zazzle for 3 1/2 years now and can't imagine ever leaving.
Besides the thousands of talented artists and designers on Zazzle, you can also find
musical artists
,
causes
,
world famous brands
, and
more
! Where else can you customize
Star Wars
,
Disney
, and
Barbie
gear? Choose your design, choose your style, and add some text if you want. The possibilities are endless!
Product types available on Zazzle range from shirts to skateboards, letterhead to mugs, invitations to pet clothing, stickers to shoes - and everything is customizable. When you see a design you must have on a shirt, but you don't like the shirt style or color it's displayed on, change the style, change the color. Do you want to add text to the awesome magnet you found? Go for it! That's the really cool thing about Zazzle - besides getting original designs by talented artists, you can customize it to make it even more unique and just the way you like it!

Here are samples of a few products that you can find at Zazzle:
PeaceLoveEngland
by
rdwnggrl
Make a
magnet
on Zazzle
Shamrock
by
rdwnggrl
See other
Ireland Stickers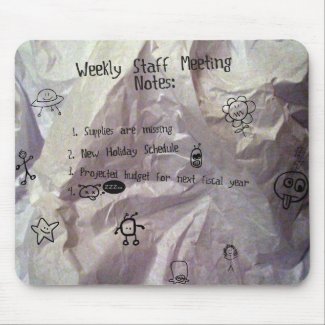 Staff Meeting
by
rdwnggrl
Design
mousemats
on Zazzle
Happy Birthday!
by
rdwnggrl
Create custom
imprinted coffee mugs
at Zazzle
Save The Date
by
rdwnggrl
Browse more
Hydrangea Cards
Speckeld Flamingo
by
rdwnggrl
Design your own
custom shoe
at Zazzle
TrainOfThought
by
rdwnggrl
See more
Train of thought T-Shirts
Tying the Knot
by
rdwnggrl
Browse other
Couple Postage
From Out Of The Fire
by
rdwnggrl
Browse more
Skulls Skateboards
Any occasion, any reason - whatever you need, you'll find at Zazzle. So check out Zazzle today and be sure to keep up with my blogs for great products, great ideas, and great specials! You never know what you might find!!!
Thanks for reading from
Rdwnggrl's World
!