Calendars. We hang them at work. We hang them at the office. We write our appointments, our vacations, and our friends and families birthdays on them.
Celebrate 2014 with awesome calendars from Zazzle! Photography, nature, flowers, humor, travel, digital art ~ you are sure to find something that will make you happy. Or pass them on as gifts to your loved ones.
Sunsets of the Rockies Wall Calendars
by
rdwnggrlphotography
Design
custom calendars
at Zazzle.
Dachshunds 2014 calendars
by
KaleenaRae
Find other Dachshund Calendars at
zazzle.com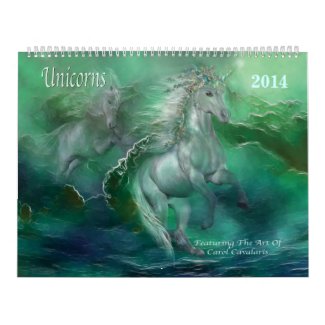 Unicorns Art Calendar 2014
by
romanceworks
Make a calendar
at zazzle.com
Little Gothics Wall Calendar
by
Ricaso_Designs
See more Little gothics Calendars at
zazzle.com
Flowers 2014 calendar
by
rdwnggrlphotography
Browse more Flower Calendars at
Zazzle
Boogie On Scooters Calendar *reprinting for 2014!*
by
LiliChin
View more Artsprojekt Calendars at
zazzle.com
2014 Classic Woodies El Frito's Calendars
by
HomeandBeyond
Make
customized calendars
at zazzle.com
Bluntcard 2014 calendar
by
bluntcard
Check out other 2014 Calendars at
zazzle.com
Digital Blasphemy 2014 Wall Calendar
by
digitalblasphemy
Create a unique
custom calendar
online at zazzle.com
The Glory Of Ireland 2014 V2 Wall Calendar
by
Ricaso_Ireland
Make your own calendar
online at zazzle.com
Around the Sound Calendar
by
rdwnggrlphotography
Browse other
Puget sound Calendars